A high-school education institution wanted a robust attendance system to track their students presence. They were in the process of expanding their location and were looking for a system that would allow them to view the record of students from all the locations.
Briefing
The clients provided a list of problems they were facing, the process and criterias of the distribution of the students.
Problem




It's hard to track if a student dropped out or have been absent for several days or if they will still be attending the classes.

Criteria




Our location is expanding, so we want a system to know the record of sudents from every locations.

Solution




A separate mobile/desktop app for the teachers for easy access and a separate admin dashboard for the admins.
Wireframe
Taking into consideration all the information provided. The following wireframe was agreed on after making many iterations.
Userflow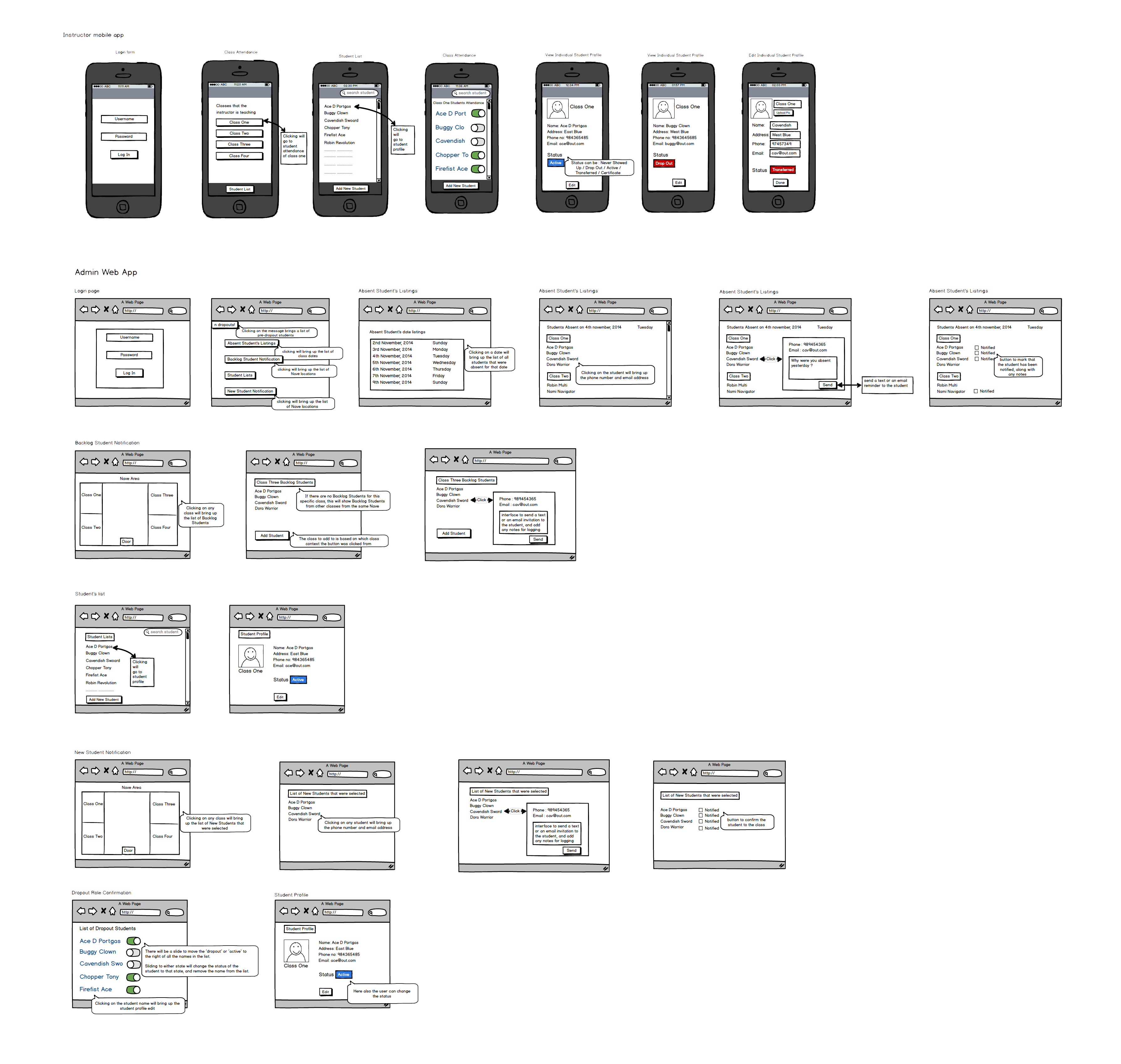 Prototype